Nutra Choice Sdn Bhd
No. 25, Jalan TPP 5/6,
Taman Perindustrian Puchong 5,
47100 Puchong,
Selangor, Malaysia.

+6012-6452997 (Jess)

Feel free to download our
product's catalogue. If the items
you are looking not in our list,
please contact us.
----------------------------------------
Download Catalogue
Slim Green Coffee
Product range --- Feature Ingredients ---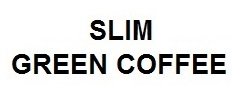 FAT BURNING FOR WEIGHT LOSS
SLIM GREEN COFFEE is a product obtained by milling followed by micronization of green coffee seeds (unroasted coffee beans) of Conilon species (Robusta). Therefore retaining all water soluble components especially the chlorogenic acids (CGAs), which has lipolytic (fat burning) effects. CGAs proven to reduce food cravings, reduce daily calorie intake, and induce body fat loss by thermogenesis (Greenberg et al., 2006).

How it works?
CGAs activates the liver to produce more bile and increase fat metabolic process, thus promote weight loss

Discharges glucose into the blood stream to reduce sugar absorption

CGAs and caffeine work together in reducing abdominal fat by increasing lipolysis or fat cells being opened up for energy release.

CGAs also normalizes the obesity-related hormones

CGAs found to lower plasma triglyceride and cholesterol levels