Nutra Choice Sdn Bhd
No. 25, Jalan TPP 5/6,
Taman Perindustrian Puchong 5,
47100 Puchong,
Selangor, Malaysia.

+6012-6452997 (Jess)

Feel free to download our
product's catalogue. If the items
you are looking not in our list,
please contact us.
----------------------------------------
Download Catalogue
Latest News
New product available - Tiger Milk Mushroom
Date: 05.05.2018 22:58:08
Our house brand products launched!
Date: 07.05.2015 17:41:33
Glad to announce that our house brand - NUTRA CHOICE range of health food products launched and available for online purchase at our estore www.nutra-estore.my. Nutra-estore is an online store selling our house brand health food products targetted on beauty, skincare, detoxification and weight management. We have been supplying nutraceutical ingredients to local manufacturer and collaborate with them in OEM/private label for customer brand, now is the time for us to venture into our own house brand products.
We have moved!!!
Date: 30.11.2013 17:58:37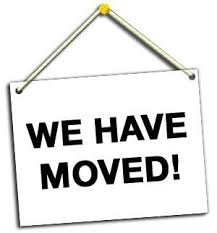 We have moved to NEW office below starting from 01/12/2013. Please update your record.
Address:307, Block B, Kelana Square, No.17, Jalan SS7/26, Kelana Jaya, 47301, Petaling Jaya, Selangor D.E., Malaysia.
Tel: +603-7803 5997
Fax: +603-7803 6997
Added new items in our July 2013 inventory
Date: 16.08.2013 18:53:25
Added new items in our July 2013 inventory: Green rooibos, rooibos extract powder and rooibos espresso fine cut.
1st Aug 2013 Promotion
Date: 16.08.2013 18:53:14

New price will apply for digestive enzyme from National Enzyme Company and prune concentrate from Stapleton started 1st Aug 2013.
New shipment and order now
Date: 16.08.2013 18:52:55

New shipment for prune extract / concentrate from California will arrive Port Klang on 15/8/2013 and ready for dispatch after 23/8. Customer may place in order now to reserve the stock.