Nutra Choice Sdn Bhd
No. 25, Jalan TPP 5/6,
Taman Perindustrian Puchong 5,
47100 Puchong,
Selangor, Malaysia.

+6012-6452997 (Jess)

Feel free to download our
product's catalogue. If the items
you are looking not in our list,
please contact us.
----------------------------------------
Download Catalogue
Latest News
Ready Stock promotion!
Date: 22.03.2020 22:27:48
Ready stock promotion in April 2020:
1. Green Rooibos tea cut
2. Gymnema tea cut

3. Moringa tea cut
Contact Jess 012-6452997 for the latest promotion price.
New product available - Organic Tiger Milk Mushroom
Date: 05.05.2018 22:58:08
We have moved!!!
Date: 30.11.2013 17:58:37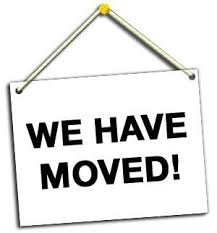 We have moved to NEW office below starting from 01/12/2013. Please update your record.
Address:307, Block B, Kelana Square, No.17, Jalan SS7/26, Kelana Jaya, 47301, Petaling Jaya, Selangor D.E., Malaysia.
Tel: +603-7803 5997
Fax: +603-7803 6997
Added new items in our July 2013 inventory
Date: 16.08.2013 18:53:25
Added new items in our July 2013 inventory: Green rooibos, rooibos extract powder and rooibos espresso fine cut.
1st Aug 2013 Promotion
Date: 16.08.2013 18:53:14

New price will apply for digestive enzyme from National Enzyme Company and prune concentrate from Stapleton started 1st Aug 2013.
New shipment and order now
Date: 16.08.2013 18:52:55

New shipment for prune extract / concentrate from California will arrive Port Klang on 15/8/2013 and ready for dispatch after 23/8. Customer may place in order now to reserve the stock.